Passport to Prosperity nominees represent over 45 countries with some of the most inspirational people we've ever met. We want to continue to honor their names below.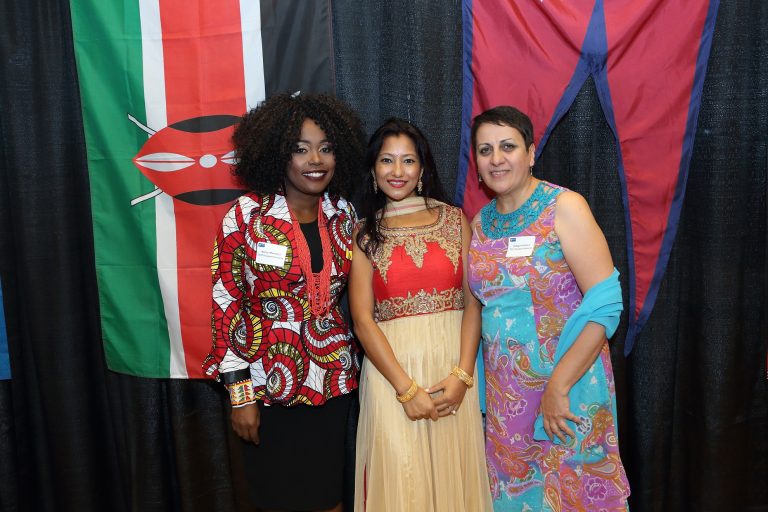 Samuel Gabriel • Liberia
Tijana Kudomovic • Bosnia
Abigail Sui • Myanmar
James Suong • Cambodia
Mohamed Sharif • Somalia
W.T. Dahl
Edna M. Dahl
Johnny Alcivar • Ecuador
Elizabeth Balcarcel • Mexico
Atul Gupta • India
Mazahir Salih • Sudan
Conlin Family Foundation
Barwaqo Aden • Somalia
Mirza Kudic • Bosnia and Herzegovia
Albert Liu • China
Robert Nishimwe • Burundi
Trudy Holman Hurd
Sadagat Aliyeva • Azerbaijan
Nancy Mwirotsi • Kenya
Sanjita Pradhan • Nepal
Harold Hill
Carol Hill
Jane Agyeman • Ghana
Kenia Calderon Ceron • El Salvador
Alex Duong • Vietnam
Lomoro Moses Santino • South Sudan
Samra Uzunovic Hiros • Bosnia and Herzegovia
Mone Aye • Myanmar/Karen Nation
Alejandra Vidal Soler Graham • Argentina
Nu Huynh • Vietnam
Serkan Usta • Turkey
San Wong • Singapore
Tej Dhawan • India
Aiddy Phomvisay • Laos
Claudia Schabel • Brazil
Li Zhao Mandelbaum • China
Himar Hernandez Santana • Canary Islands
Dekow Sagar • Somalia
Sandra Sanchez • Mexico
Grace Zhenhaun Yang • China
Sachiko Murphy • Pakistan
Hicham Sibouih • Morocco
Phoukham Tran • Laos
Ahmed Merchant • Pakistan
Alejando Orozco • Mexico
Cyndi Chen • Taiwan
Zeljka Krvavica • Bosnia and Herzegovia
Shazia Manus • Bangladesh
Suku Radia • Uganda
Ying Sa • China
Yogesh Shah • India
Sol Varisco-Santini • Argentina
Penny Furgeson • India
Doua Lor • Laos
Rohey Sallah • Gambia
Alma Reed Coon • Phillipines
Eric Idehen • Nigeria
Alba Perez • Honduras
Swallow Yan • China
Luca Berrone • Italy
Swati Dandekar • India
Wangmeng Lee • Laos
Juliet Cunningham • Vietnam
Joe Gonzalez • Mexico
Sonia Parras-Konrad • Spain
Liansuo Xie • China
Deniz Franke • Turkey
Dau-Shen Ju • Taiwan
Vinh Nguyễn • Vietnam
Surasse (See) Rodari • Thailand
Claudius M. Sillah • Sierra Leone
Som Baccam • Laos
Karuna Sayeed • India
Isak Sivi • Turkey
Alicia Stessman • Bolivia
Fred Lorber • Austria
Sahar Al-Shash • Syria
Fasil Kebede • Ethiopia
Elizabeth Salinas Newby • Mexico
Kumsan Song • Republic of Korea
Mario Soria • Bolivia
Nominations are open for 2022
Do you know someone who has made a significant and positive impact in their community?
These impacts could be economic, social, or cultural as long as they're within the state of Iowa.
To qualify for the award, nominees must receive TWO letters of support, and must be available to receive the award on October 8th at our formal event.
Deadline to submit a nomination is May 15, 2022
Questions? Reach out to Kassi Bailey
  kbailey@iowainternationalcenter.org
   515-468-8246