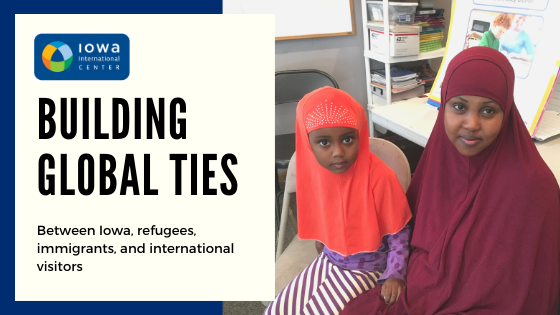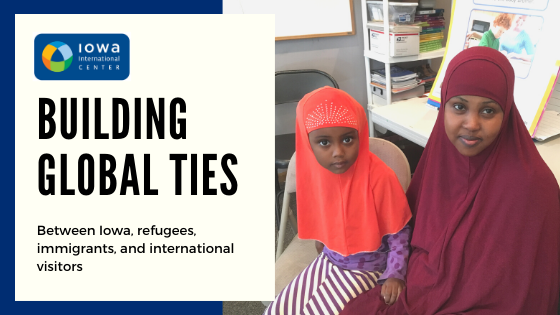 YOU can be the bridge between….Iowa and immigrants and refugees
Your donation helps remove language barriers for immigrants and refugees in need in Iowa. Every day, new Iowans are able to receive multilingual support that makes communication easier in times of need. Your gift gives vulnerable families and individuals opportunities that lay the foundation for self-sufficiency and success.
In Central Iowa, there are almost 50,000 people who are foreign-born, and of that number 50% speak English "less than very well."
Barriers to communication limit opportunities for many people in our community. But here's how you have partnered with IIC to help last year.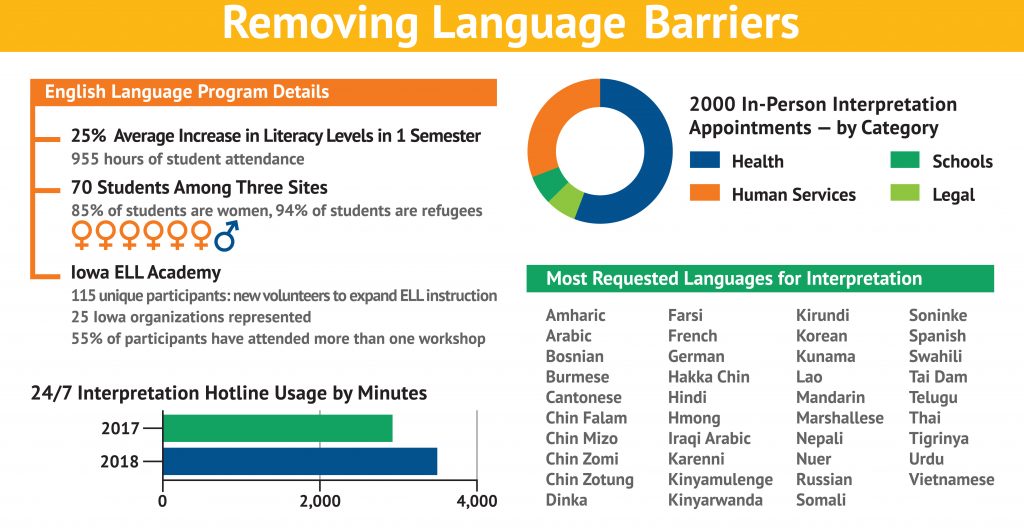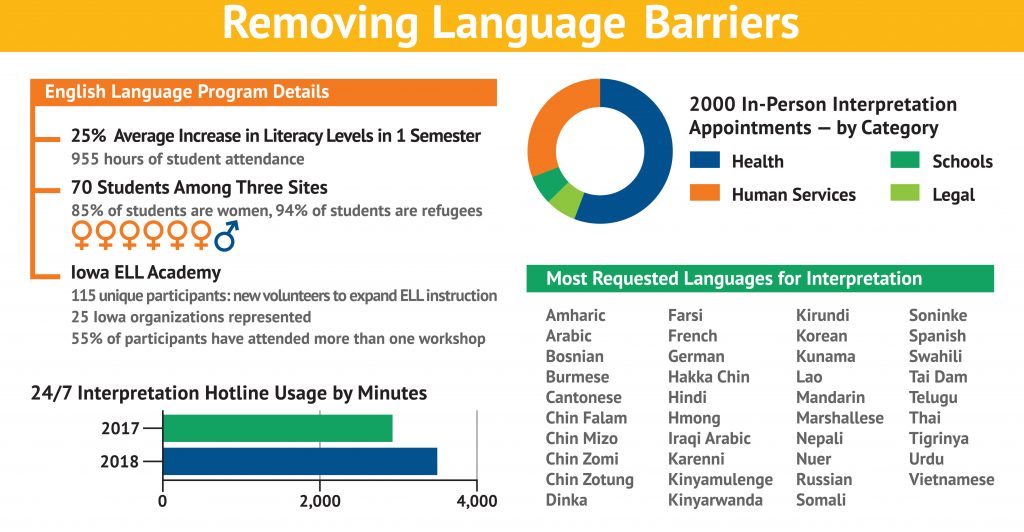 Some examples of impact of your donation:
$150 gives ninety minutes of phone interpretation for a person in crisis
$70 covers the cost of each hour of English language class
$60 gives someone an hour of in-person interpretation, helping them see doctors, talk to teachers, and get access to services
Your donation helps families get ahead by making sure they have a voice in their lives and in the community!
YOU can be the bridge between…. Iowa and international Visitors
Every year, Iowa International Center brings over 200 international visitors from about half the world's countries to Iowa for professional exchanges. During their time here, they meet and connect with people like you who demonstrate expertise in your sector. They also meet with people like you to have casual conversations over dinner. These interactions foster goodwill and mutual respect for people around the world.


Your donation continues the international exchange program, enriching lives of people here and around the world. You continue Iowa's positive global relationships!

Additional Donation Payment Options
Interested in donating but would rather give by check? Mail your donation to:
Iowa International Center
3839 Merle Hay Road, Suite 259
Des Moines IA 50310