We believe in equal access to all, which is why we're here to help remove language barriers.
Iowa International Center serves people from Ankeny to Zimbabwe – connecting, teaching, removing language barriers and celebrating global culture.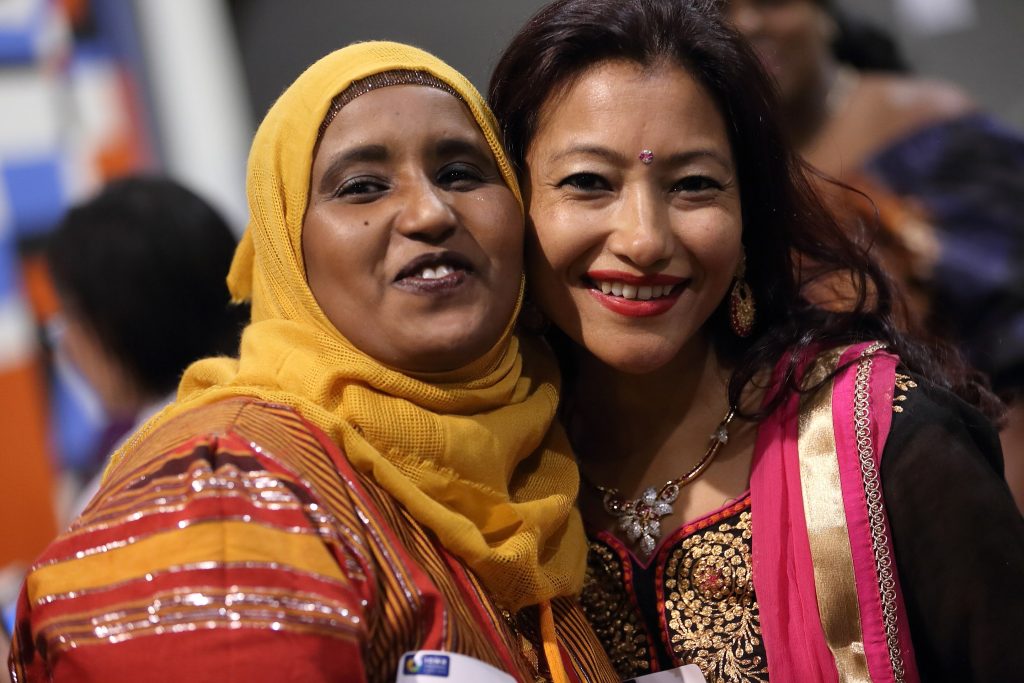 Free 24/7 Interpretation Hotline
The Free 24/7 Interpretation Hotline offers free interpretation in over 160 languages in times of a crisis or housing issue. This can be used by emergency responders (EMT, Firefighters, police, ER, etc) or my property managers/landlords.
Local interpreters can be requested for phone, virtual, or in person (within 20-mile radius of Des Moines Metro.)
Let IIC help you communicate with all in your community.
Whether you need to translate a document from English to another language, or vice versa, IIC can help. We also offer certified translations including notarization. We can translate anything from a birth certificate to a press release to a poem.
We offer professional development for English Language Learning (ELL) instructors and volunteers. This includes a focus on cultural understanding, financial literacy, workplace development, and citizenship.
International Visitor Program
IIC connects international leaders from around the world with their Iowan counterparts to build meaningful connections and share best practices. This includes arranging logistics, professional meetings, tours, and home hospitality.
Global Citizens Travel Seminar
IIC is excited to announce our new Global Citizens Travel Seminar! These seminars will take Iowans to the world and connect them to the global community. Participants will have a chance to participate in value-added meetings, network, build relationships, and explore the world.
LETS STAY CONNECTED
stay up to date with our stories and events