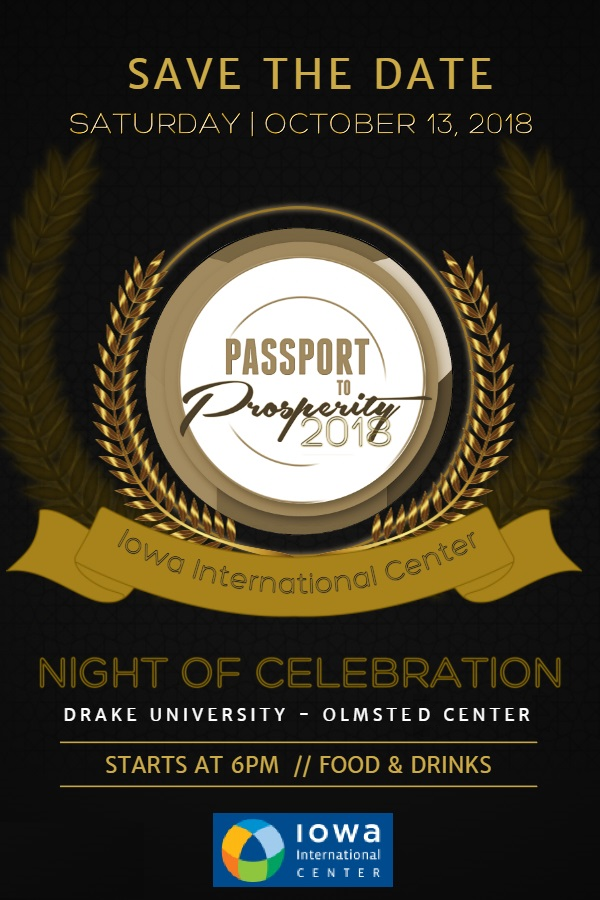 ---
2018 Honoree Nominations
Each year, we honor immigrants and refugees who have positively contributed to the cultural, economic, and social life of Iowa.
This year, we are pleased to announce an additional award to honor a young individual who has made a difference in our community. Our Emerging Leader Award recognizes one young person between ages 17-24, who has worked to make significant contributions for their fellow immigrants and refugees, for their family, or for the wider community in Iowa.
---
About the Gala
The Iowa International Center's Passport to Prosperity Awards Celebration and Gala is a unique and inspiring event featuring award presentations to a select number of immigrants and refugees in Iowa, as well as cultural entertainment and a menu representative of the native countries of each recipient. Last year, we honored three outstanding immigrants and refugees as Passport to Prosperity honorees, and welcomed 300 friends, donors and community leaders at this inspiring event.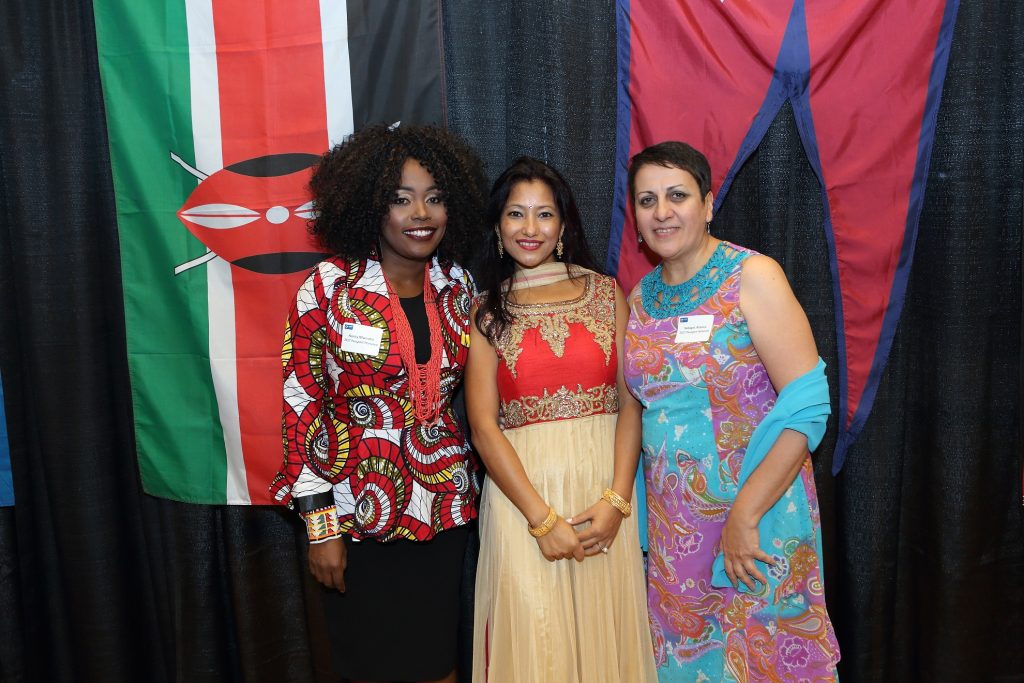 2017 Passport to Prosperity recipients Nancy Mwirotsi, Sanjita Pradhan, and Sadagat Aliyeva
We invite all Iowans to join us in celebrating the lives of immigrants and refugees who, through their significant contributions to the economic, social and cultural fabric of our community, have made Iowa a better place to live.
Support raised through Passport to Prosperity sponsorship and tickets helps the Iowa International Center fulfill its mission to build cultural respect and understanding in Iowa, and to continue our work as a resource for international visitors, immigrants and refugees. Proceeds from Passport to Prosperity support the Iowa International Center's Ray Sustainability Initiative, which funds our multilingual services for new Iowans.
For more information about event sponsorship and organizational outreach, please call 515-282-8269, ext. 15.