Removing Language Barriers
Interpretation and translation services
EMERGENCY HOTLINE
The Emergency Interpretation Hotline is available 24/7 and offers over 180 languages for housing issues and emergency personnel.
The inability to communicate makes it difficult to access available programs, services and other vital needs. Iowa International Center helps remove those language barriers to make to provide equal access to all.
The Iowa International Center has been a leader in providing interpretation and translation services in Iowa for more than 30 years. With more than 120 interpreters and translators fluent in over 60 languages and dialects, we help medical clinics, government agencies, schools, non-profit organizations, businesses and individuals overcome language barriers so that limited English proficient (LEP) individuals can receive essential care, training and services.
We also support Iowa's English Language Learning educators and volunteers with our ELL Academy.
Need to pay an invoice?
You can do that online, thanks!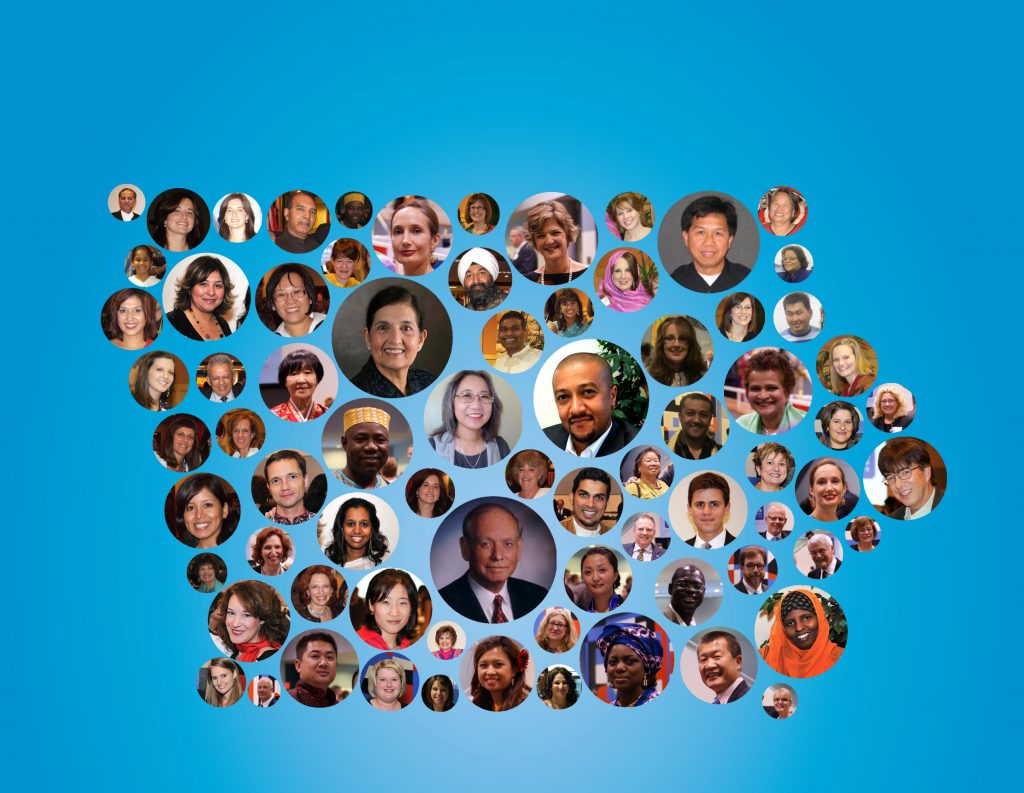 If you need help communicating with a limited English speaker either in person at an appointment or by phone, the Iowa International Center can help.
Our interpreters regularly interpret at the following types of appointments within a 20-mile radius of the Des Moines metro area:
Medical appointments and procedures
Parent-teacher meetings and conferences
Social service appointments
Employee meetings and training
Immigration interviews
Business meetings
Court hearings, depositions, and other legal meetings
Questions?
Contact Elyse Pate, International Language Programs Manager, at 515-282-8269, ext. 16, or epate@iowainternationalcenter.org
The hourly interpretation fee for most appointments is $55-$70, depending upon language. A minimum one hour charge applies for all appointments. After the first hour, time is billed in quarter hours. There is no charge for travel time for appointments occurring within the Des Moines metro area. For assignments outside the Des Moines area, travel charges apply. Please contact the Iowa International Center for details.
With more than 120 interpreters and translators fluent in over 60 languages and dialects, we help medical clinics, government agencies, schools, non-profit organizations, businesses and individuals overcome language barriers.
Please complete the Interpretation Request form with the details of your appointment, or:
Email translation@iowainternationalcenter.org

Call us at (515) 282-8269 ext. 16

Fax us at (515) 282-0454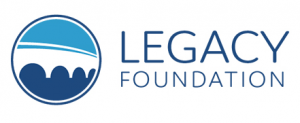 The 24/7 Housing and Emergency Interpretation Hotline is funded in part by a grant from the Ottumwa Regional Legacy Foundation, which partners to improve the health, education and vitality of the City of Ottumwa and Wapello County, and social service organizations.
It is also made possible by the generosity of sponsors Alliant Energy Foundation, Iowa Department of Cultural Affairs, Home Light, Iowa Total Care, Ottumwa Regional Legacy Foundation, John Deere, Polk County, Iowa Department of Cultural Affairs, HomeLight, and Meredith Corporation Foundation.
We are also a proud partner of the Safeguard Iowa Partnership.
Tips For Working With Interpreters
Provide the interpreter with as much information as possible prior to the appointment.
Sharing specific information in advance about the type of medical appointment, legal case or other event they are interpreting for will allow them to better prepare for that particular situation. The vocabulary needed to interpret for an eye surgery is drastically different from that of a colonoscopy, and the vocabulary in a worker's compensation case can vary depending on the claimant's line of work. By providing these details to the interpreter ahead of time, your interpreter will be far better prepared and efficient on the day of the appointment.
Speak to the Limited English Proficiency (LEP) individual directly, and avoid talking to the interpreter about the LEP individual in the third person.
The interpreter will interpret everything you say, exactly how you say it, speaking in the first person, just as you do. For example, if you say "I'm going home", the interpreter says, "I'm going home", not "Paul says that he is going home". The interpreter simply provides the voice, but should otherwise be "invisible". Therefore, there is no need to include the interpreter in the conversation by saying, "Please tell Mr. H that I'm going home." Otherwise, the conversation can turn into a confusing "He said, she said" discussion.
Focus on the LEP individual.
Give the LEP individual your full attention by focusing on him or her with eye contact and body language. This applies when you are speaking, when the LEP individual is speaking and when the interpreter is interpreting.
Do not say anything to the interpreter that you do not want interpreted.
It is the interpreter's job to interpret everything you say, and it is inappropriate and unfair to the LEP individual for you and the interpreter to have side conversations, and vice-versa.
Speak clearly but naturally.
Avoid complex words, words with double meanings, slang and clichés. Also beware of using jokes and humor which may not translate well due to cultural differences. Be sure to speak at a normal volume. The LEP individuals are not hard of hearing, they just require interpretation.
Explain technical terms.
Because interpreters work with varying professions in a variety of fields, such as law, healthcare and education, they cannot be expected to know every detail of every topic.
Avoid using acronyms.
Acronyms can become confusing in the interpretation process. They often slow down the interpreter as he or she is forced to explain each word and sometimes explain the entire context.
Watch your speed and timing.
Refrain from interrupting the interpreter. During consecutive interpretation (where the interpreter waits for you to pause before speaking), pause after each complete thought, bearing in mind that the interpreter must remember everything you have just spoken. For simultaneous interpretation, speak a little slower and take occasional breaths or stops for a sip of water to allow your interpreter to catch up. Remember that interpretation doubles your time, so a ten minute speech will take 20 minutes.
Give the interpreter regular breaks.
Interpreting is mentally taxing, so be sure to give your interpreter's brain time to rest. As a general rule, interpreters should receive a short break every 45-60 minutes. When interpreters do not receive appropriate breaks, mental exhaustion can lead to slower interpreting and a higher risk of interpreting errors.
Ensure your interpreter receives a meal break.
Often, a meeting will recess and the participants will go to a more informal setting for lunch or dinner to continue discussing. If you don't have another interpreter who can take over during the meal, your interpreter will be forced to work all day without eating. This can also lead to exhaustion, slower interpreting and a higher risk of interpreting errors.
We offer professional development for English Language Learning instructors and volunteers. The program program supports best practices in education with a focus on financial literacy, workplace development and citizenship.
Contact us for details on upcoming opportunities.
Are you looking for assistance in converting a written or printed document in another language into English, or from English into another language?
Iowa International Center translators frequently translate documents such as:
Birth/marriage certificates and other legal documents
Brochures, fliers and corporate marketing materials
School diplomas/transcripts
Business correspondence and application forms for various services
Human Resource and Employee Training manuals
Note: For translations of official documents such as birth and marriage certificates for immigration purposes, we do provide certified translations, including notarization.
Costs for translation vary based on the characteristics of each document, including word count, language, technicality of terms and formatting required. In order to provide you with a cost estimate, we will first need to review the material to be translated. Once we receive your document(s), we will review them, prepare a cost and timing estimate and obtain your approval before proceeding with the translation.
Please send us a clear copy of the original document(s), along with your name, phone number, and/or email address. Documents can be:
Emailed to translation@iowainternationalcenter.org
Faxed to (515) 282-0454
Delivered to our office at 3839 Merle Hay Road, Suite 259, Des Moines IA 50310
Frequently Asked Questions
What is the difference between interpretation and translation?
Although interpretation and translation share a common goal of taking information that is available in one language and converting it into another, they are, in fact, two distinct processes.
Interpretation refers to the spoken language, while translation refers to the written language. Interpreters require exceptional listening, speaking, and interpersonal skills. Translators, on the other hand, must have outstanding reading and writing skills.
Bilingualism on its own does not guarantee success in interpretation or translation.
Who are the Iowa International Center's interpreters and translators?
More than 95% of our interpreters and translators learned their foreign (non-English) language in a native setting. This means they are able communicate effectively language and culture of the individuals they are assisting. All Iowa International Center interpreters are interviewed and selected after careful review of their language skills and professional experience. Also, continuing education opportunities offered by the Iowa International Center ensure that our translators are equipped to offer the highest possible level of service.
Why can't I just use a computer program to translate my document?
Translation is a complex and nuanced process. To be effective, a translation must be complete, accurate, grammatically correct and stylistically appropriate. Achieving this requires a person to make painstaking decisions regarding word usage and sentence structure based on context. No computer program is capable of accomplishing this.
What if I need my translation certified?
A certified translation—typically needed for any official purpose, such as immigration—is an exact translation of a document from the source (original) language into the target (new) language, along with proof that the source language text has been accurately translated into the target language.
Generally, in the United States, such proof consists of a signed statement by the translator, which is then notarized by a Notary Public. The translator's statement attests that the translator is fluent in both the source and target languages, and certifies that the translation is a true and correct translation to the best of his or her knowledge.
The Iowa International Center can provide such a notarized statement, upon request.
"
People put their trust in us when we take them into the [Habitat for Humanity] program and when we help them set their goals up, and Iowa International Center interpreters act as a conduit to building trust."