Global Conversations and Pathways to Prosperity
Creating global community requires dialogue, building understanding of civil and social justice with a focus on personal engagement. To reinforce the value of cultural respect, collaboration, compassion and learning, Iowa International Center's leads Global Conversations and celebrates Pathways to Prosperity in our work to champion global community in Iowa.
Got a story to tell?
Send us your photos and videos that show the power of intercultural exchange in Iowa; we want to share your story.
Iowa International Center's Passport to Prosperity awards celebrate the lived experience of immigrants and refugees who make Iowa a better place, recognizing their significant contributions to the economic, social and cultural fabric of our communities. The celebration welcomes friends, donors and community leaders to build understanding and inspire stronger global community in Iowa.
Funds raised support Iowa International Center's work to remove language barriers and promote international understanding.

Call (515) 282-8269 for more information.
Do you know an outstanding immigrant or refugee who has made a significant positive difference to the quality of life in Iowa?
The accomplishments of a growing list of foreign-born Iowans deserves attention. Know their stories.
Our sponsors are essential creating the deserved recognition and celebration of honorees. We are grateful for their commitment to Iowa International Center's work to create global community.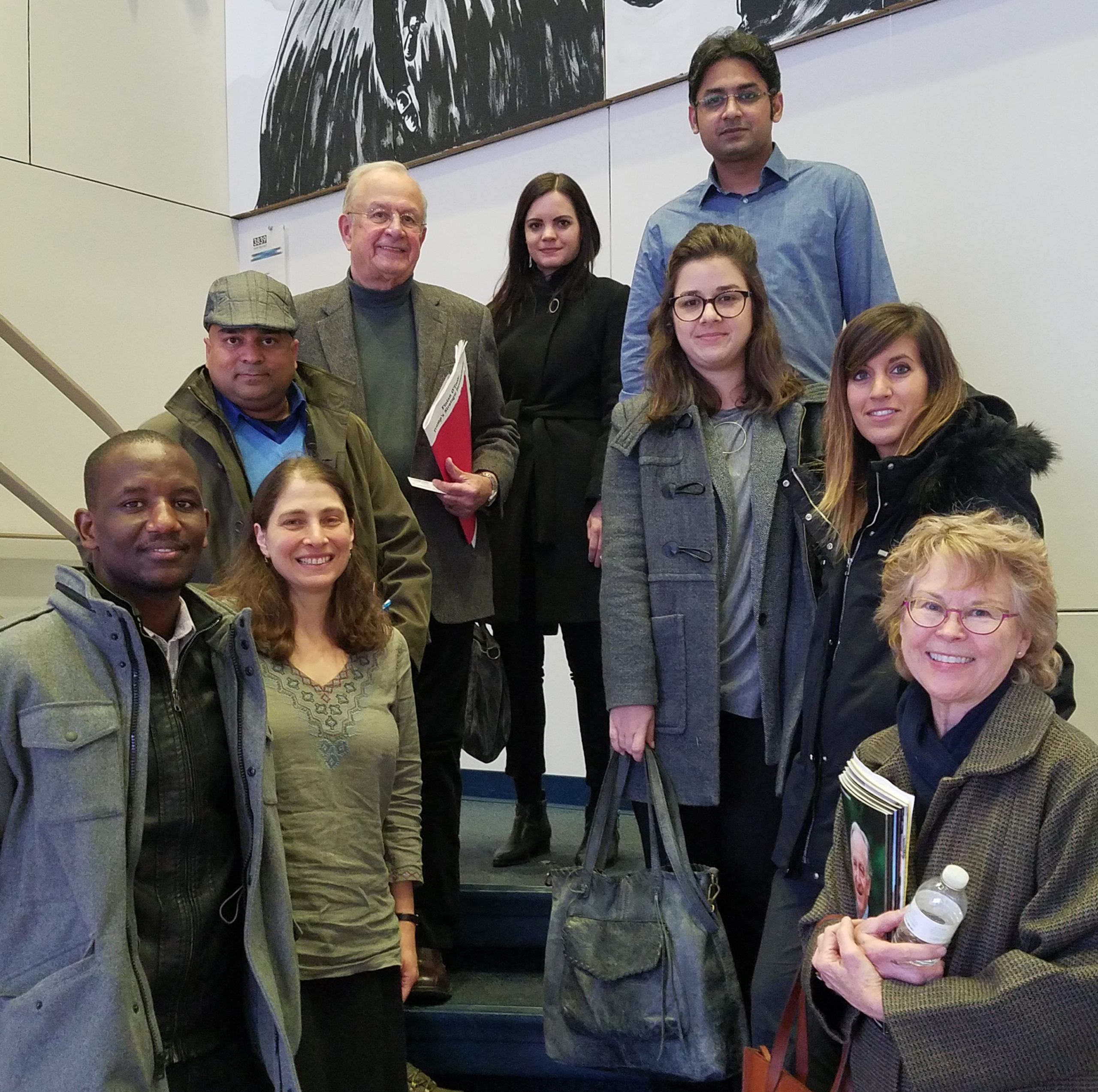 Local and global issues evolve, and Iowa International Center aims to make connections that build a welcoming Iowa and a safer world.
In our long history of hosting international dialogue, we now aim to deliver Global Conversations that recognize the challenges of the day, including a global pandemic.
We're now developing additional partners and programs to meet this moment. When we can, we aim for face-to-face meetings as an alternative to social media discourse and digital news.
Join us in our shared passion for thoughtful discussion about critical issues for Iowa and the world.
The need for global community has never been greater, and we welcome your participation.
Call (515) 282-8269 for more information.
Do you have a perspective to share on media, democracy, climate change, social justice or another global issue? Contact us; we want to hear from you today.
Does your organization want a better understanding of global issues? Do you have a perspective that would benefit your Iowa stakeholders? contact Levi DeGross at ldegross@iowainternationalcenter.org, and let's talk about how to host meaningful dialogue now.
"Words about Passport here"