Iowa International Center (IIC) is excited to announce Passport to Prosperity Week! This year, IIC is introducing a full week of activities that celebrate our global community in Iowa. The events will feature the culture, accomplishments, and personal stories of honorees. We hope that you join us throughout the week as we celebrate our honorees and our global community in Iowa. To purchase items or to register for events please visit:
https://passport-to-prosperity-2020.eventbrite.com
Passport to Prosperity Week Schedule: 
Monday, September 21st:
  Decorate Des Moines
Cover Des Moines with signs that celebrate our diverse community. Show your pride by purchasing a "We Celebrate Our Global Community" yard sign.
Yard Sign – $20 
​
Tuesday, September 22nd: Virtual International Trivia (Free)
@ 6pm
Teams and individuals are welcome to compete in a testing their knowledge of international trivia. The categories will focus on the customs, culture and countries of our 2020 honorees
Wednesday, September 23rd: Social Media Shoutout Day
Follow IIC on our social media pages as we highlight individuals and organizations supporting and supported by Passport to Prosperity Honorees.
Thursday, September 24th:
Global Conversations: Multiplier Effect of Immigrants & Refugees in Des Moines from 12-1 pm
Join IIC for a free webinar that explores the impact that immigrants and refugees have in all sectors of our community.
Friday, September 25th:
Drive Through Avenue of Flags and Honorees Parade @ 5-7 pm
Wave at Honorees in our drive through Avenue of Flags! Since we can't gather in person to celebrate come wave hello to show your support.
Saturday, September 26th:
Virtual Passport to Prosperity Program @ 7pm 
​Join IIC as we introduce our 2020 Honorees and share their stories.
Since we can't gather in person to enjoy a delicious meal we are offering a sample of international food for you to enjoy at home! These International Snack Boxes can be picked up as you drive through our Avenue of Flags. International Snack Boxes- $50
Our 2020 Honorees are:
Thank you to our sponsors and donors for their support!

About Passport to Prosperity
Passport to Prosperity is a celebration of tradition, culture, and accomplishment in Iowa, where participants pay homage to their unique heritage. This event seeks to capture the moments where struggles have broken through to triumph in the lives of notable refugee and immigrant honorees in Iowa. These honorees serve as inspiration for their ability to bring vibrancy and success amidst challenging circumstances.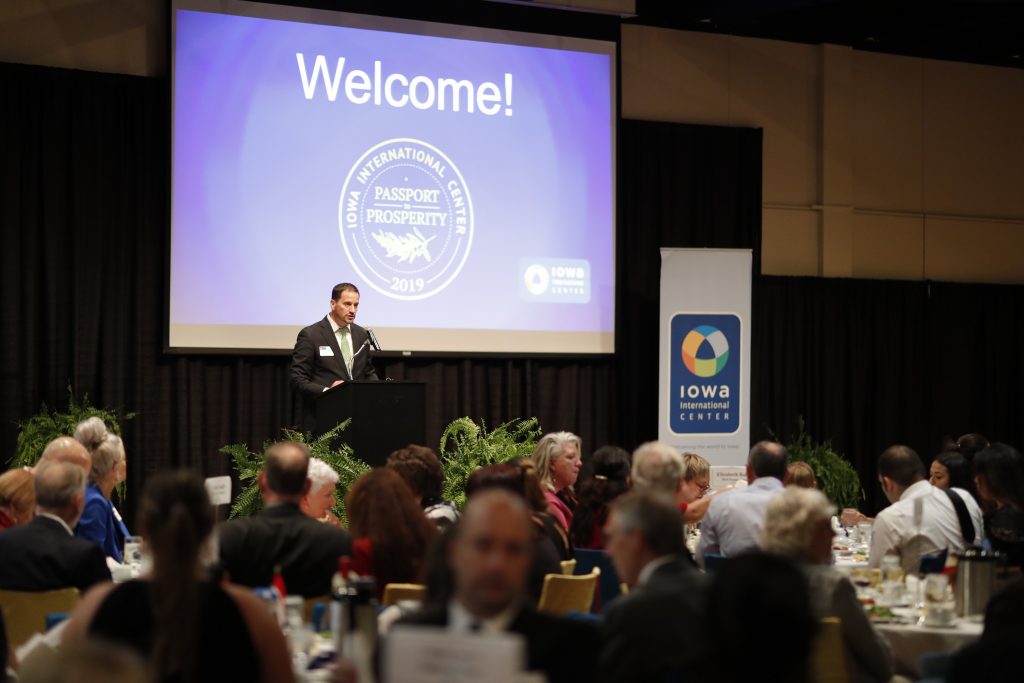 Past Passport to Prosperity Honorees
Past Passport to Prosperity Honorees (Word)
Past Passport to Prosperity Honorees (PDF)