Global Café: Women's Empowerment, A Global Perspective
Guest Speakers: 
Ms. Paula Harrison
Paula is a career diplomat with the British Foreign, Commonwealth and Development office. She has served abroad in Turkey, Iraq and Estonia and worked on various policy desks in the UK, including cyber security, Middle East, Counter Terrorism and China. She is involved in a number of initiatives to increase diversity and inclusion within the FCDO, including work to improve representation of women in senior management positions and increase accessibility and inclusivity in the organization.
Paula lives with her husband Dominic in London, where she was born and raised. In her spare time she enjoys reading, eating out and international travel.
Ms. Naomi ter Haar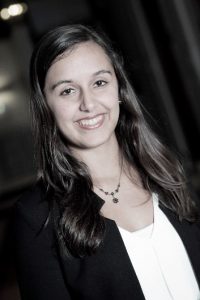 Naomi is a strategic policy advisor for the Ministry of Defence of the Netherlands. She is responsible for the creation of the new Defence White Paper, in which the course of the Defence department for the new administration is set.
In her previous role, as senior policy officer NATO, Naomi has worked on a broad range of topics such as cyber, Deterrence and Defence and counterterrorism and prepared the participation of the Dutch minister of Defence for several NATO meetings, including the Brussels Summit 2018 and London Leaders' Meeting in 2019.
She started her career with a government wide Young Graduate Program that included positions at the Ministry of the Interior and Kingdom relations (program Rebuilding of the Leeward Islands), Ministry of Justice and Security (National Coordinator for Security and Counterterrorism) and the Ministry of Defence (Royal Netherlands Army Staff, Directorate of Operations).
Naomi has studied International Relations in Groningen and currently lives in The Hague.