Welcoming New Executive Director — Patricia Grote
The Iowa International Center (IIC) welcomes Patricia Grote as its new executive director. Current director, Dr. Judith Conlin, will retire in mid-January.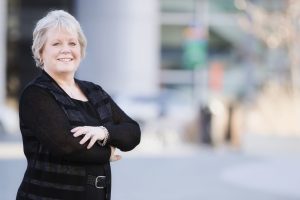 In addition to overall operational responsibility for the organization, Grote will focus on fundraising and community engagement, including such events as its monthly Dialogue Series and its annual Passport to Prosperity event, which honors new Iowans who have made significant contributions to Iowa and their communities.
Patricia Grote has spent much of her career in the nonprofit sector. IIC Board President Brendan Comito said his hiring committee appreciates that Grote "already recognizes the diverse contributions every individual makes to our community's strength and vibrancy."
Grote most recently served as the Chief Development Officer for Girl Scouts of Greater Iowa. Prior to that, she worked as a consultant, specializing in non-governmental organizations.
Help us keep the WELCOME TO IOWA sign firmly in place.
GIVE a GIFT OF TIME!
Right now, it's more important than ever to continue the Iowa International Center's efforts in providing the resources refugees and immigrants need in order to live, to work, and to find safety and security in Iowa.
Say YES to the Many Things We Do!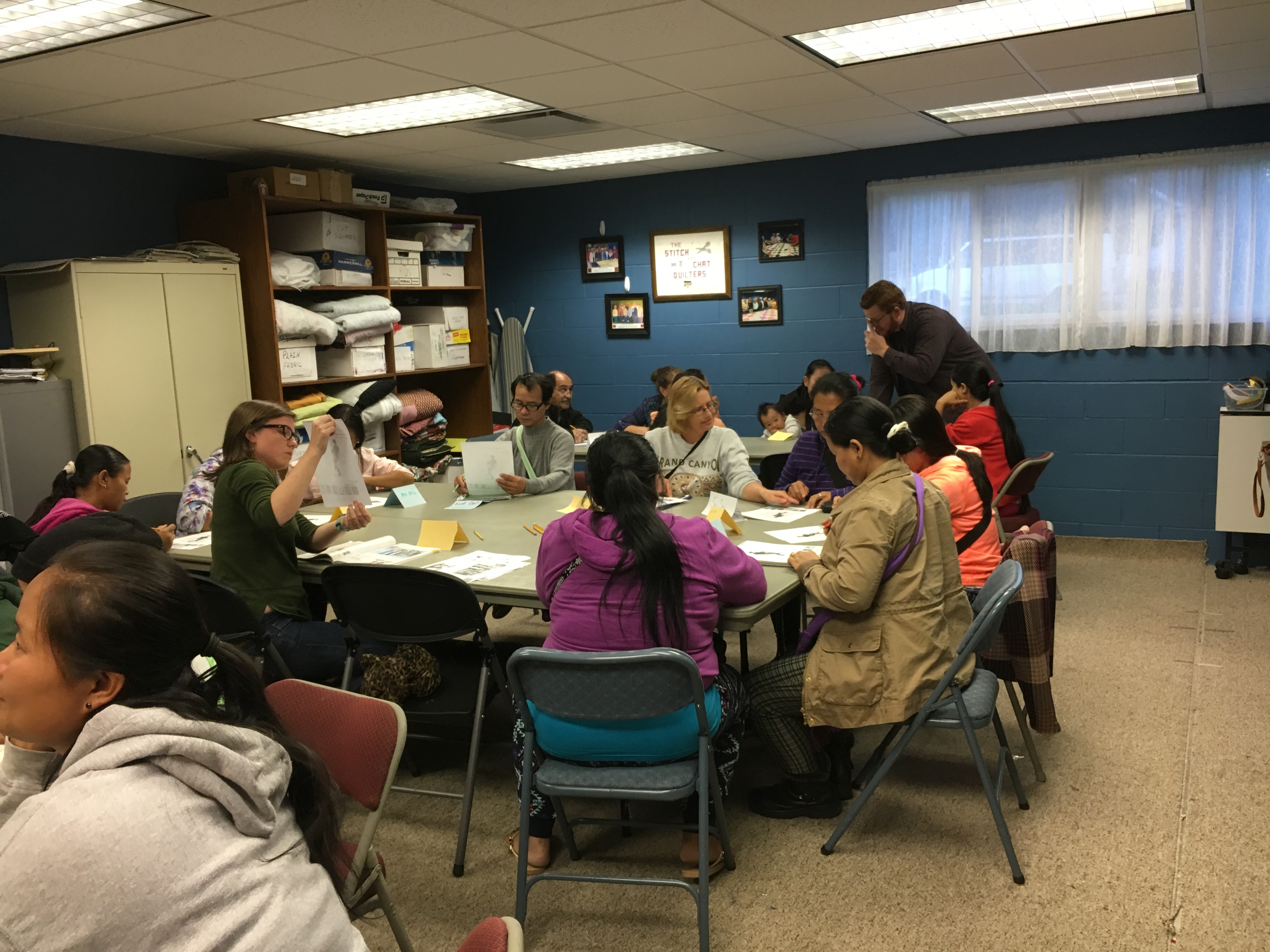 To providing ESL classes for all refugees and immigrants, from wherever they come: Syria, Congo, Sudan, Somalia! – We provide classes for parents so they can communicate and find jobs, homes, and security, plus communicate with their children who learn English at a faster pace. (Our experienced ESL teachers make $26.00 an hour.)
To the provision of the 24/7 free Emergency Crisis Line in 220 languages!
To the comprehensive statewide welcometoiowa.org website for immigrants and refugees in over 100 languages.
To honoring the contributions of refugees and immigrants at our annual Passport to Prosperity – like 2016 honoree, Kenia Calderon, (below, far left) an undocumented Dreamer who fled El Salvador as a child and who is currently a senior at Drake University working hard on behalf of other Dreamers.
In addition to working directly with refugees and immigrants, the Iowa International Center also helps inform and educate Iowans, by:
Hosting hundreds of international visitors, including business leaders, government representatives, and interested individuals looking to partner with local businesses.
Providing meaningful monthly Dialogue programs that focus on international issues and encourage the exploration of diverse ideas.
Employing over 60 interpreters who can assist Iowans needing to communicate within their communities.
If you share in the goals of the Iowa International Center, we thank you and ask that you please continue to provide support. It's quick and easy — and truly will make a difference.
Give via the Donate button on our website at: www.iowainternationalcenter.org. or send a check to:
Iowa International Center, 319 7th Street, Suite 200, Des Moines, Iowa 50309.
Your gift will help us continue to educate and WELCOME TO IOWA hundreds of refugees and immigrants!
Thank you.
_____________________________________________________________________________________________________________________________________

_____________________________________________________________________________________________________________________________________
Iowa International Center's Accessible ESL Program
Featured on WHO TV 13
Click Here to watch the inspirational story!
From WHO TV 13 and Erin Kiernan…"A special group of students has come to Iowa from all over the world. Few arrived with much more than the clothes on their backs and most didn't know a single word of English…"