We All Are Iowans — Celebrating Immigrant Heritage Month
Iowa's immigrants make us stronger and more connected. During Immigrant Heritage Month, we want to celebrate the important contributions made by our Board members, staff and former Passport to Prosperity honorees. We are grateful they have chosen to live and work here in central Iowa. They each play an important role of our rich and vibrant community.
Shashank Aurora, Board of Directors * Mohammed Majeed, Board of Directors * Li Zhao Mandelbaum, Board of Directors and Honoree * Shams elhuda Babikir, staff *
Honorees: Luca Berrone * Kenia Calderon * Cyndi Chen * Juliet Cunningham * Swati Dandekar * Tej Dhawan * B.J. Do * Alex Duong * Deniz Franke * Penny Furgerson * Joe Gonzalez * Alejandra Vidal Soler Graham * Nu Huynh * Himar Hernandez Santana * Eric Idehen * Dau-Shen Ju * Fasil Kebede * Zeljka Krvavica * Doua Lor * Fred Lorber * Shazia Manus * Ahmed Merchant * Lomoro Moses Santino * Dr. Sachiko Tamura Murphy * Vinh Nguyen * Alejandro Orozco * Sonia Parras-Konrad * Alba Perez * Aiddy l Phomvisay * Suku Radia * Alma Reed * See Rodari * Ying Sa * Dekow Sagar * Elizabeth Salinas-Newby * Rohey Sallah * Sandra Sanchez * Karuna Sayeed * Claudia Schabel * Dr. Yogesh Shah * Dr. Rizwan Shah * Hicham Sibouih * Cladius M. Sillah * Isak Sivi * Sumsan Son * Mario Soria * Alicia Stessman * Phoukham Tran * Serkan Usta * Samra Uzunovic * Sol Varisco-Santini * San Wong / Liansuo Xie * Swallow Yan * Grace Zhenhaun Yang

Planning Underway for 2017 Passport to Prosperity

Nominations are now under review and planning is well underway for the fall gala that will be held on Saturday, October 14. Plan to join us in Parent's Hall at the Olmsted Center on Drake University's campus as we celebrate our annual Passport to Prosperity Awards.
The Iowa International Center is looking for individuals to serve on a planning committee for this year's Passport to Prosperity event which will be held on Saturday, October 14. To learn how you can assist at this unique and inspiring fundraising event, call Patricia Grote at 515-282-8269, ext. 13 or email: pgrote@iowainternationalcenter.org
Iowa International Center is On the Move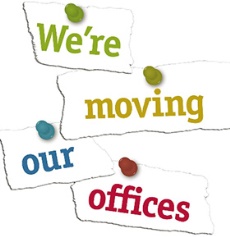 After five years in the Edna Griffin Building at 7th and Locust and decades of having an office downtown, the Iowa International Center is moving to 3839 Merle Hay Road in the Merle Hay Mart building, across from the mall. The move will occur in stages over the last week in June. By the first week in July, we'll be settled into our new space. Our phone number and emails will stay the same – only the address is new.
We will miss our downtown neighbors, but we are looking forward to making friends in our new community. As we looked at potential locations, there were several important factors that helped us make our decision, including free parking and access to multiple bus lines. We hope you will consider stopping in to see us sometime soon.
Summer English Classes Continue at Deer Ridge
This summer the Iowa International Center is holding English language classes at Deer Ridge Apartments. Thanks to the generous support of the Conlin Family Foundation, new Iowans living nearby have access to English language classes all summer. Throughout June, classes are scheduled from 9 am to 12 pm, Monday – Thursday. Most of the students who attend are from Somalia, Burma and Nepal.
You Can Make a Difference — Help Immigrants and Refugees Learn English
We are looking for people interested in teaching English to new Iowans. Learning English is one of the most important steps in helping new Iowans becoming financially secure and feeling like a part of the community. Send an email with your name, contact information to info@iowainternationalcenter.org. If you've had teaching experience of any kind, please share that information in your email.
Have You Considered Planned Giving?
Now more than ever, people are busy. But just because you are busy, don't forget to plan for your future. We can help—whether it's discovering planned giving options that don't require an immediate or large gift, considering an update to your current estate, or learning how your generosity can make a real impact on refugees and immigrants looking to make a better life here in Iowa.
During your estate planning, we hope you consider supporting the Iowa International Center. To learn more about making an estate or planned gift, contact Patricia Grote at: pgrote@iowainternationalcenter.org or call 515-282-8269.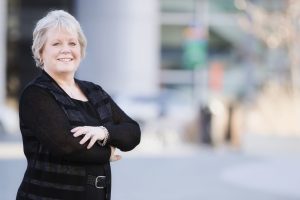 Meet Our New Executive Director – Patricia Grote
The Iowa International Center (IIC) has welcomed Patricia Grote as its new executive director. She replaces Dr. Judy Conlin who retired January 13.
In addition to overall operational responsibility for the organization, Grote plans to focus on fundraising and community engagement, including such events as its monthly Dialogue Series and its annual Passport to Prosperity event, which honors new Iowans who have made significant contributions to Iowa and their communities.
Patricia Grote has spent much of her career in the nonprofit sector. IIC Board President Brendan Comito said his hiring committee appreciates that Grote "already recognizes the diverse contributions every individual makes to our community's strength and vibrancy."