February 8, 2019 – Strategies for Teaching Multilevel Classes Registration for this event is now closed
It can be challenging to teach a class with students of varying abilities, yet nearly all adult ESL classes are multilevel in some way. Join our next workshop for ESL instructors and volunteers and gain strategies and activities for engaging all learners in a mixed-ability class.
West Des Moines Community Schools Learning Resource Center
3550 Mills Civic Parkway
West Des Moines, IA 50265
Friday, February 8th
6:00-8:30 p.m.
Registration is $10 per person.
Dinner will not be provided, only light snacks, so plan accordingly. WDMCS Learning Resource Center is an environmentally-conscious campus, and you are encouraged to bring your own refillable water bottle.
Questions? Contact Elyse Pate, epate@iowainternationalcenter.org, 515-282-8269 x14. 
---
Previous ESL Training
November 16, 2018 – Tips and Tricks for Facilitating Conversation with English Language Learners
Conversation plays a critical role in our lives and the lives of those around us. It's no surprise, then, that adult English Language Learners are so keen to learn about and practice conversation. But how can you incorporate it into your lessons? This workshop will prepare you to utilize conversation circles as a teaching tool and build the speaking and listening skills of your students. You will gain tips and tricks for facilitating conversation, and you'll have the opportunity to practice the strategies you've learned in various role plays.
October 5 – 6, 2018, ESL Instructor and Volunteer Training 
West Des Moines Community Schools Learning Resource Center
3550 Mills Civic Parkway
West Des Moines, IA 50265
This training is provided by Minnesota Literacy Council Trainer Andrea Echelberger

Friday
5:15 pm-6 pm
Networking and appetizers.
6 pm-9 pm
Let's Start at the Beginning: Working with Low Literacy Adult ESL Learners
Teaching adult ESL learners to read and write for the first time has unique rewards and challenges. There are few textbooks aimed at this level, and it can be difficult to know where to begin. This session will cover suggested goals, processes and activities for helping an adult ESL student learn to speak, listen, read, and write. It will include Literacy Level Experience, Lesson planning, and Phonics. This session does not teach a specific curriculum to follow, but will provide curriculum resources. It is for anyone interested in working with pre-literate adults.
Saturday

8 am- 8:30 am
Networking and coffee.
8:30 am-1:30 pm (including 11 am break with snacks)
Volunteer Basics for Teaching ESL
This training prepares volunteers to work with adult students who are learning English, and helps volunteers understand the influence of culture and immigration on learning.  It also prepares volunteer instructors to lead adult English language learners in citizenship or job skills. New volunteers, those with limited ESL volunteer experience, and those with applicable skills are welcome.  This session, especially created for volunteers in community-based organizations, does not teach a specific curriculum, but will provide curriculum resources, activity ideas and sample lesson plans.
After training, volunteers will be able to
→Plan lessons, including learner-centered ESL lessons
→Give directions
→Respond to students' errors
→Lead a conversation (listening/speaking) or literacy (reading) lesson
→Check for comprehension
→Teach a multi-level class
Upon completion of this course, participants will
→Receive a 5-hour English Language Volunteer certificate
→Be eligible to volunteer with community-based ESL programs in Iowa
Participants are able to purchase to purchase a copy of the exclusive MLC Tutor Manual/Iowa version. This important resource includes tutor background information, activity ideas, and sample lesson plans.
---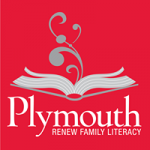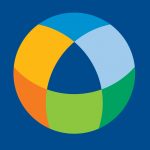 This opportunity is made possible through generous support from the UCC Plymouth Church Foundation.