SAVE THE DATE! Passport to Prosperity
Saturday, October 14 at Drake University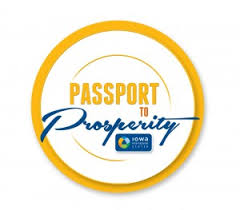 Planning to attend the Iowa International Center's Passport to Prosperity dinner? We're looking for individuals to serve on a planning committee for this unique and inspiring fund-raising event that presents awards to a select number of immigrants and refugees in Iowa, along with dynamic cultural entertainment and a delicious menu representative of the native countries of each recipient. To join, call Pat Grote at 515-282-8269 or email: pgrote@iowainternationalcenter.org
Freedom in Action Summit: Fighting Human Trafficking in Iowa
April 24 @ 9:30 AM –
2:30 PM
Plymouth Church 4126 Ingersoll Ave.
Participants will learn how human trafficking is impacting Iowa and how to combat it through prevention and intervention.
Speakers and Topics:
Mike Ferjak Sex Trafficking in IA
Mike Staebell Labor Trafficking 101
Joy Fopma Trauma Bonding
Jana Rhoads Iowa DHS Response
Shannon Schott School-Based Prevention
Free registration. Sign up via email.
Liz Van Arkel Gives Talk on Employment-Based Immigration
Iowa International Center Board Member Liz VanArkel was one of the presenters at Davis Brown Law firm's annual spring health and employment law seminar on April 6. Liz and Lori Chesser gave a presentation on Employment-Based Immigration in the Trump Administration.
Measuring ESL Success
We are sometimes challenged with how to measure progress in our English-as-a-second-language classes, especially with students who can't read or write in their native language. Fortunately our students often show us what is important to measure. Here's a recent example:
Sey Mey is a refugee from Myanmar who attends ESL classes at Zion. She is 55, with grown children and grandchildren. Her lined face tells the story of a hard life. When she first attended class in January, her eyes were guarded. She was quiet and reluctant. Fast forward 12 weeks. Today, Sey Mey is one of the first to the classroom. Her eyes sparkle. She lifts her head and squares her shoulders when she introduces herself. "I am Sey Mey!" She still can't associate all the letters and their sounds. Her English is halting. But she has gained obvious confidence. Her progress has inspired us to create a "sassiness-factor" scale to help measure the self-assurance and self-reliance that preliterate students gain as they become more familiar with the English language. It's not a typical metric, but it demonstrates authentic and important growth.
2017 Iowa International Center Dialogue Series Continues – May 9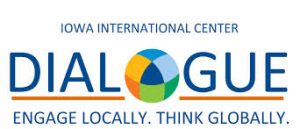 The Iowa International Center continues its partnership with Meredith Corporation, who will host the Dialogue Series at the Meredith Conference Core. The Dialogue is open to the public and will be from noon to one o'clock so feel free to bring your lunch!
The Iowa International Dialogue Series focuses on current international topics and brings local and global experts to provide perspectives on the issues. At the end of the discussion audience members are able to participate by asking questions to the experts.
Upcoming Topics Include:
May 9: Connecting Cultures and Immigrants with Journalist Victor Ayara

September 12: Passport to Prosperity Preview: Meet some past honorees of the Iowa International Center's annual celebration and learn more about this exciting

annual event that will be held on Saturday, October 14.

November 14: Bringing People Together through Photography with Refugee and Veteran Mirza Kudic.
For a map of how to get to Meredith Conference Center and to see videos of previous dialogues click here
Living Cultures: Brazil!
Saturday, May 13, 2017
7:00-10:00 pm
Valley High School
3650 Woodland Avenue in West Des Moines
After much deliberation, CultureALL's Board, Staff and Volunteers recently agreed to change the venue and atmosphere of the Brazilian Ball. They are excited about this re-envisioned Brazilian event as it will be a more authentic representation of Brazil's many cultures and has the potential for engaging a greater number of people in celebrating Central Iowa's culturally rich diversity. They've changed the venue, dropped the ticket prices, and are making the event less formal and more family-friendly. Click here for ticket information.
International Woman of Courage Award Recipient Visiting Des Moines
This week, the Iowa International Center will host Ms. Rebecca Kabugho, a recipient of the U.S. Secretary of State's International Women of Courage (IWOC) Award as part of a two-week exchange program. The IWOC Award annually recognizes women from around the world who have demonstrated exceptional courage, strength and leadership in acting to improve others' lives.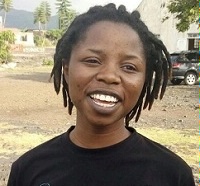 During her stay in Des Moines, Ms. Kabugho will meet with several state and local government leaders. She will also meet local law enforcement representatives and members of two non-governmental organizations (NGOs) who work in the areas of youth leadership and community improvement. A volunteer from the Iowa International Center will host a dinner in Ms. Kabugho's honor. Ms. Kabugho, who speaks French, looks forward to sharing her story and welcomes interview requests from local media.
Rebecca Kabugho is an activist in the LUCHA (Struggle for Change) citizen movement in the Democratic Republic of the Congo. Despite great repression, everyday threats and the risk of arrest, Rebecca bravely played a key role in a series of peaceful and non-violent demonstrations demanding that the Congolese government hold credible elections in 2016 as required by the Congolese Constitution. In February 2016, Rebecca and five of her male colleagues were arrested and convicted of inciting civil disobedience while planning a peaceful demonstration calling on President Kabila to abide by the Constitution. Rebecca and her colleagues were sentenced and spent six months in a prison in Goma. During her detention, she was lauded by social media and the international press as the youngest prisoner of conscience in the world—she was only 22 years old when she was arrested. On December 19,2016, Rebecca and 18 of her colleagues were arrested again in a peaceful demonstration demanding the resignation of the unconstitutional government before being released a week later. Through her courage, Rebecca has become one of the main activists of LUCHA and an inspiration for many young girls in her country. The organization continues to advocate for positive change in the Congo through non-violent resistance.
Links to further information about Ms. Kabugho and the current situation in the Democratic Republic of the Congo:
http://www.npr.org/2017/03/30/522015640/nikki-haley-calls-for-cuts-in-u-n-peacekeeping-funding
http://learningenglish.voanews.com/a/us-first-lady-honors-international-women-of-courage/3789330.html
https://www.sott.net/article/346719-Time-for-empowering-women-is-now-Melania-Trump-honors-activists-from-around-the-world
Find the biographies for the other 12 recipients at: https://www.state.gov/s/gwi/iwoc/2017/bio/index.htm.
Trump's Latest Travel Ban

The Iowa International Center remains committed to assisting refugees and immigrants—from providing emergency interpretation services and ESL classes, to offering programs on diverse conversations and online resources via our Welcome to Iowa web site.
The Iowa International Center, along with our fellow Iowans, make Iowa a place of welcome and opportunity and where character counts. We stand for people and perseverance. Now, more than ever, organizations that assist and advocate for immigrants and refugees need support! Stand for hope. Stand with refugees and immigrants. Stand together. Stand with us. Here's what you can do now: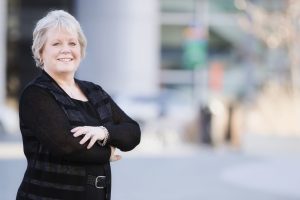 Meet Our New Executive Director – Patricia Grote
The Iowa International Center (IIC) has welcomed Patricia Grote as its new executive director. She replaces Dr. Judy Conlin who retired January 13.
In addition to overall operational responsibility for the organization, Grote plans to focus on fundraising and community engagement, including such events as its monthly Dialogue Series and its annual Passport to Prosperity event, which honors new Iowans who have made significant contributions to Iowa and their communities.
Patricia Grote has spent much of her career in the nonprofit sector. IIC Board President Brendan Comito said his hiring committee appreciates that Grote "already recognizes the diverse contributions every individual makes to our community's strength and vibrancy."