Passport to Prosperity Award Nominations Now Being Accepted – Your Chance to Honor an Immigrant or Refugee Who Makes Iowa a Better Place to Live
Do you know an immigrant or refugee who make
s Iowa a better place to live? If so, please take a few minutes to complete the nomination form available on our website here. Your nomination will help the Iowa International Center to honor the culturally diverse leaders in our community while raising the visibility of the significant economic, social and cultural contributions that all immigrants and refugees bring to Iowa communities. Please note, nominations are due by 5:00 PM on Friday, May 26.
The Iowa International Center's annual Passport to Prosperity awards which will be presented at a gala on Saturday, October 14 in the Olmsted Center on the Drake University campus. This annual event attracts 300 of our community's most culturally-minded leaders who come together for an international celebration. Passport to Prosperity features a program of award presentations to a select number of immigrants and refugees, nominated by their peers and community leaders, in recognition of their hard work, significant contributions, and success as new Iowans. In addition to honoring the award recipients, the gala event offers a delicious meal with foods representative of the cultures of each honoree, as well as dynamic entertainment and special video stories highlighting the inspiring lives of these global Iowans.
May 9 Dialogue Series Presents:
The Meeting Point: Using Journalism to Advance Diversity and Inclusion in Iowa
The Iowa International Center and Meredith Corporation continue the third season of the Dialogue Series at Meredith with the program, "The Meeting Point: How the Organization Uses Journalism to Advance Diversity and Inclusion in Iowa," on Tuesday, May 9, from Noon to 1:00 p.m. in the Meredith Conference Core at 1716 Locust Street. The cultural program is free and open to the public. Audience members are free to bring their lunch or purchase lunch from the Meredith cafeteria.
Four years ago, Victor Ayara, an award-winning Nigerian broadcaster, voice artist and entertainer, came to the United States. In 2016, Ayara, a passionate mentor of young people, established The Meeting Point, a media- and community-engagement platform to foster inclusion and increase awareness and understanding of the minority communities in Iowa and beyond. He will share his journey to creating The Meeting Point and expand on the promising journalism project.
In addition to working at Sammons Financial Group and completing his master's degree in communications, Ayara is the Public Relations Officer for the Nigerian Association of Iowa, an advisor for Africans in Iowa for Empowerment, and the founder of Des Moines-based African band Ima Kulture.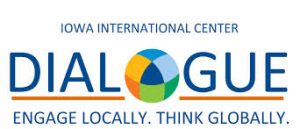 For a map to the Meredith Conference Center and to see videos of previous dialogues click here.
International Visitors Mix with Local Law Enforcement
Fourteen law enforcement experts from nine countries visited Des Moines through the Iowa Interanationa Center and Sehgal Foundation Visitor's Center last week as part of the U.S. State Department's International Visitors Leadership Program (IVLP). Our visitors were from Albania, Bosnia and Herzegovina, Denmark, Latvia, Malta, Moldova, Romania, Spain, and the United Kingdom.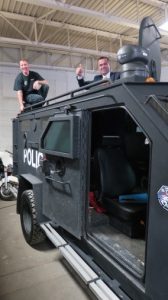 Among the group's goals was to explore the roles of law enforcement and prosecutorial authorities at the federal, state, and local levels in detecting, investigating, and prosecuting various international crimes. While in Des Moines, visitors were given an opportunity to "ride-along" with officers from four metro police units, including Des Moines, Windsor Heights, West Des Moines, and Clive. The visitors also attended the Human Trafficking /Freedom in Action Conference, met with staff from the Department of Public Safety Cyber Crime Unit, the Iowa Intelligence Fusion Center, and the Drug Enforcement Agency.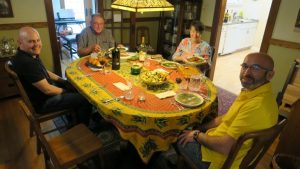 The visitors were among more than 100 law enforcement, security, judicial, and NGO officials from 62 countries who participated in the State Department's IVLP's third annual "Towards a More Safe and Secure World" initiative designed to promote global security cooperation.
We're Moving!
We are excited to announce that we will soon be moving. Our new office, located in the Merle Hay Mart, has free parking, easy access, and generous office space for our staff and visitors. Our anticipated move will be in late June, so watch for more information soon.
Looking for Fun Volunteer Opportunites?
Staff a Booth at CelebrAsian – May 27
Since its inception fifteen years ago, CelebrAsian has become one of the year's most anticipated events and the Iowa International Center will once again be part of the excitement, uniting the different Asian, Asian American and Pacific Islander communities in Iowa. You can be a part of it, too!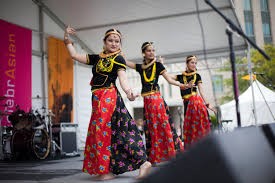 Join the fun on Saturday, May 27 in the Western Gateway by volunteering at the Iowa International Center's booth. Sign up today for a two hour shift by calling 515-282-8269 or write to: info@iowainternationalcenter.org. This is the largest Asian American event in Iowa, showcasing cultural exhibits, history, food, performance artists, sports, martial arts, and family-friendly activities. Free parking available at Nationwide.
Volunteers Still Needed for Passport to Prosperity Planning
The Iowa International Center is also looking for individuals to serve on a planning committee for this year's Passport to Prosperity event which will be held on Saturday, October 14. To learn how you can assist at this unique and inspiring fundraising event, call Patricia Grote at 515-282-8269, ext. 13 or email: pgrote@iowainternationalcenter.org
Have You Considered Planned Giving?
Now more than ever, people are busy. But just because you are busy, don't forget to plan for your future. We can help—whether it's discovering planned giving options that don't require an immediate or large gift, considering an update to your current estate, or learning how your generosity can make a real impact on refugees and immigrants looking to make a better life here in Iowa.
During your estate planning, we hope you consider supporting the Iowa International Center. To learn more about making an estate or planned gift, contact Patricia Grote at: pgrote@iowainternationalcenter.org or call 515-282-8269.
Mark Your Calendar!

Tuesday, May 9
Multicultural Reception/Roundtable Discussion
West Des Moines Marriott
1250 Jordan Creek Parkway West Des Moines, IA 50266
The Roundtable Discussion will be held from 4:00 – 5:30 p.m. and the Multicultural Reception will be held from 5:30 – 7:30 p.m. For more information, or to sign up, visit: https://www.desmoinesmetro.com/en/calendar/event_registration/
Living Cultures: Brazil!
Saturday, May 13, 2017
7:00-10:00 pm
Valley High School
3650 Woodland Avenue in West Des Moines
After much deliberation, CultureALL's Board, Staff and Volunteers recently agreed to change the venue and atmosphere of the Brazilian Ball. They are excited about this re-envisioned Brazilian event as it will be a more authentic representation of Brazil's many cultures and has the potential for engaging a greater number of people in celebrating Central Iowa's culturally rich diversity. They've changed the venue, dropped the ticket prices, and are making the event less formal and more family-friendly. Click here for ticket information.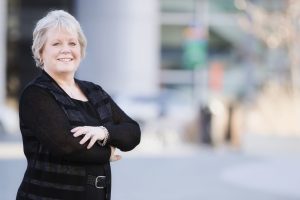 Meet Our New Executive Director – Patricia Grote
The Iowa International Center (IIC) has welcomed Patricia Grote as its new executive director. She replaces Dr. Judy Conlin who retired January 13.
In addition to overall operational responsibility for the organization, Grote plans to focus on fundraising and community engagement, including such events as its monthly Dialogue Series and its annual Passport to Prosperity event, which honors new Iowans who have made significant contributions to Iowa and their communities.
Patricia Grote has spent much of her career in the nonprofit sector. IIC Board President Brendan Comito said his hiring committee appreciates that Grote "already recognizes the diverse contributions every individual makes to our community's strength and vibrancy."