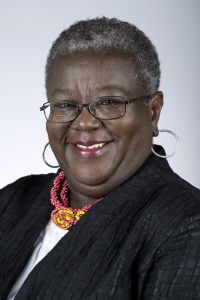 Dr. Jane Agyeman came to the U.S. over thirty years ago to continue her education at Iowa State University. She was able to bring her five year old son with her but had to wait almost ten years in order for her oldest son to get his visa. Soon after her arrival, Jane found herself in an abusive situation; Jane not only managed to protect herself and her son, she worked part-time at the sexual assault center helping women who were victims of domestic violence. As a single mother she worked three part-time jobs and was able to maintain a full-time schedule at college.
 Click here to read Dr. Jane's inspiring story.
Kenia has been a tireless advocate for Latinas and Latinos, for the undocumented community and those with DACA status (Deferred Action for childhood Arrivals, also known as Dreamers). Kenia fled the brutal violence in El Salvador as an undocumented immigrant in 2005. Along with her parents and younger brother and sister Kenia survived a harrowing journey through Mexico and across the Arizona desert to their new home in Iowa.
Click here to read Kenia's inspiring story.
When Alex moved to Clinton, Iowa from Vietnam at the age of 12, he spoke no English.  He started in school two grades behind what his age called for because of the language challenge.  Alex quickly addressed that challenge, became an Honor Roll and National Honor Society student and was elected class president all four years of high school.  Alex graduated from Drake University as a Finance major with a Bachelor of Science in Business Administration. 
Click here to read Alex's inspiring story.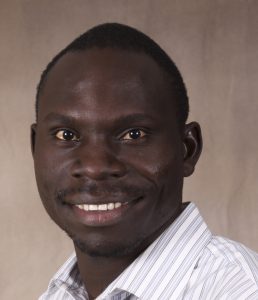 Lomoro was born in 1985 in Sudan.  As a very young child Lomoro would walk on foot a hundred miles in order to go to school, returning only briefly to see his family over holidays.  The Civil War caused the family to flee to a Refugee Camp in Uganda.  Lomoro applied for a scholarship and was selected to attend high school in Costa Rica.  In 2009 Lomoro came to Iowa and attended college at Wartburg.
 Click here to read Lomoro's inspiring story.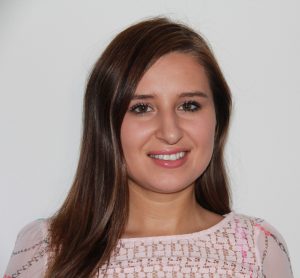 In 1992, Samra Uzunovic and her family escaped to Germany from the ethnic wars that disintegrated Yugoslavia. Later, in 2000, unable to return to their home country due to the unstable conditions, Samra and her family moved as refugees to Des Moines with very few financial resources or possessions.  Samra was twelve years old and barely knew any English. She was enrolled in daylong ESL classes (and today speaks three languages, Bosnian, German and English) and later tested for the Gifted and Talented Program.